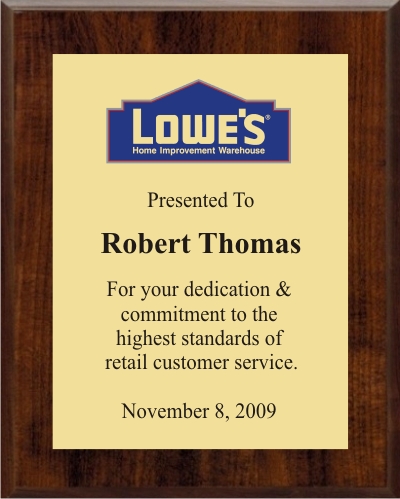 These affordable plaques & awards save you money but maintain the highest standards of quality that we have been giving customers for over 20 years.
Discount Information
1. All Plaques must be the same size and color
2. All plaques must be ordered together & ship to same address.
3. All plaques must have the same logo and general design.
4. Logo must be 300 DPI to size in .jpg, .gif or .png
5. Up to 2 Lines Of text can different. Maximum 60 Letters

Free Logo Set up
Set up for 1 Logo is FREE
(Same logo used on all plaques) Call for additional logos.